When to Resume Training
You should be 100% recovered before you resume training. Covid affects everyone differently, particularly how long the virus is present and the severity of symptoms. Before you resume training we recommend that you:
Are no longer testing positive
Had around 5-7 days without any symptoms
Checked with your doctor if in any doubt
Be patient as you return to training. Your immune system needs time to recover. Subjecting it to pre-Covid levels of activity can compromise your immune system, delay full recovery, and potentially cause long-term health issues.
How to Return to Training
It is important to understand that recovery will vary for everyone. I know it is not easy as an endurance athlete - however, we strongly recommend you err on the side of caution and return to training gradually.
How Should I Return to Training After Injury or Illness?
On your return, stop if you experience breathlessness or fatigue. Be mindful of symptoms, listen to your body and wait if you're not 100% coping with the training.
Check your heart rate metrics after each session and see how this compares to your pre-covid levels. If your heart rate is elevated, reduce the intensity of your workouts until it stabilizes.
Use RPE (Rate of Perceived Exertion) as your intensity measure.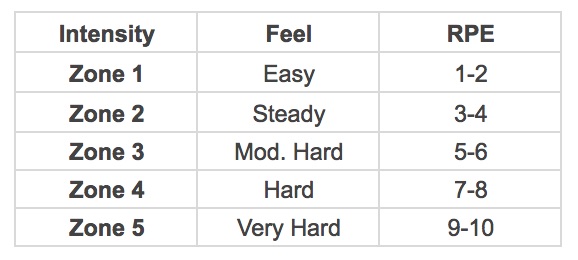 Final Note
Don't be tempted to overdo it. Listen to your body and respect the virus by not rushing back too fast. It's better to train consistently at a lower intensity now rather than push too hard, too soon, resulting in more time on the sideline due to illness.
Please also check out Phil's blog: Should I Train While Sick? And this online newspaper article from the UK Telegraph.
Key Points
If you had symptoms while you had Covid, 'that means your immune system has struggled a little bit to manage this infection', says Dr Manoj Sivan (University of Leeds).
You need to bear that in mind during recovery – even if you now feel fine. 'Even though the person does not show symptoms any longer, we don't know whether that immune system resets completely or not,'

Dr Sivan explains.

When a person exerts themselves straight away to that [pre-Covid] level of activity, they run the risk of actually getting new symptoms and worsening their existing symptoms.
We believe that is because your immune system is not ready for that kind of challenge yet.
After illness, there's a period where you've got to be very careful that you don't challenge your immune system too much because if you keep doing it and you keep crashing, it might become permanently dysfunctional – and that is what can lead to long-term problems like chronic fatigue syndrome.
Conclusion
Be patient, listen to your body and respect the virus. Resume full training and return to your pre-covid fitness levels safely and when the time is right. Protect training longevity and future goals.
Copyright MyProCoach™ Ltd © February 2022. All rights reserved