Steps to isolate a peak 20 or 30-minute interval in your workout.
Select your workout in TrainingPeaks and click on Analyze.
Search for the Peak Performance (20 or 30 minutes) on the bottom right of the screen.
Choose the metric you want to isolate (HR, Pace or Power)
Click on the 20 or 30-minute peak performance to isolate the relevant data detailed above
The average figures on the right will now update to show details just for this segment.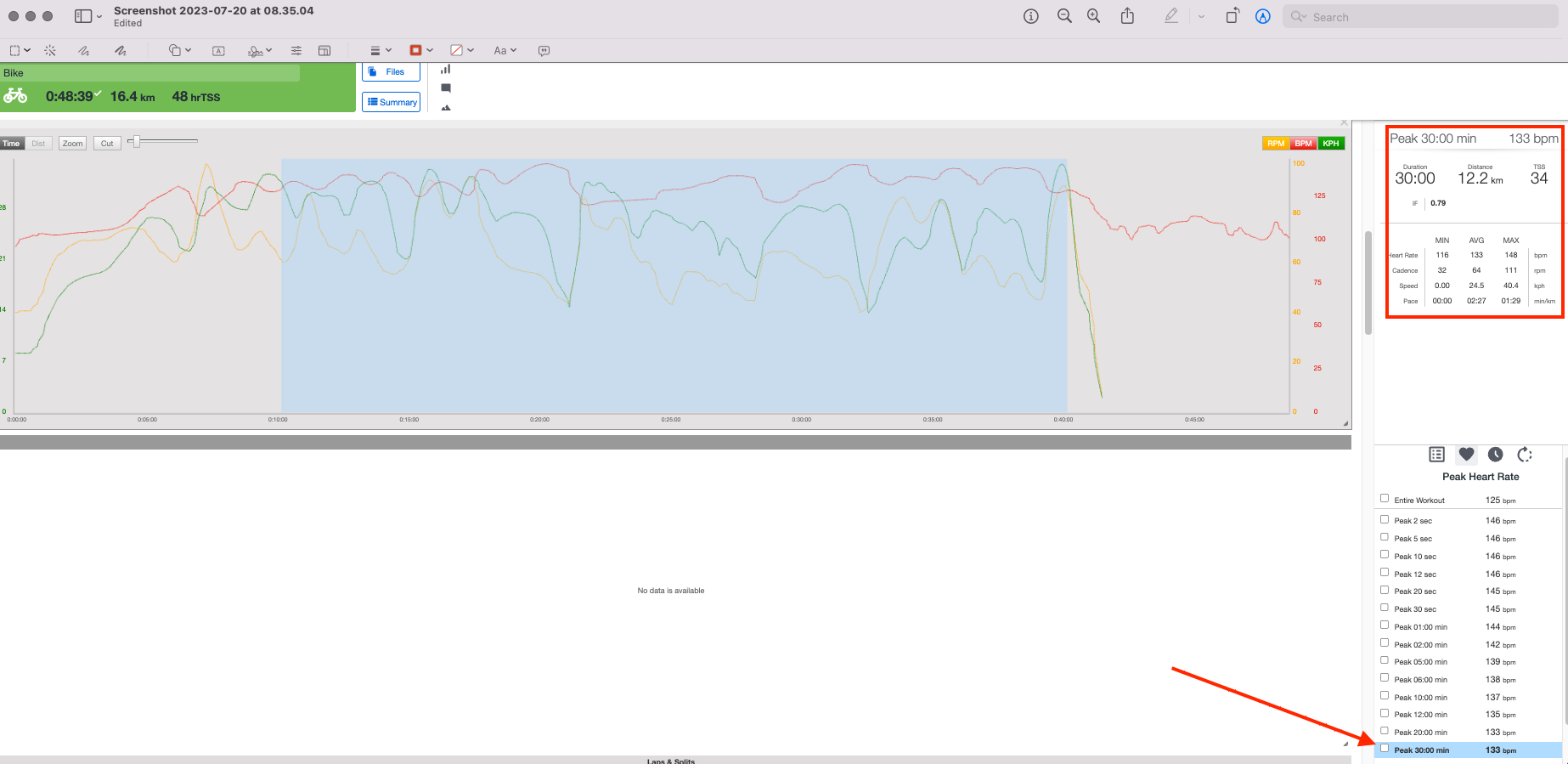 Check this short video clip which gives more help on analyzing data within TrainingPeaks.
To use the 'Analyze' function, you will need to have a TrainingPeaks Premium account.
If you don't already have it, we are happy to offer you access to 30 days of Premium TrainingPeaks for free. Here is a code that is only for athletes who use MyProCoach: MPCTP23.
You will need to upgrade from the basic version, select the monthly option, and apply the code to enjoy the free trial period.
Copyright MyProCoach™ Ltd © July 2023. All rights reserved.