Training Zone Settings in Garming Connect
If using Garmin, you will need to add your training zones to your account settings in Garmin Connect. These should match those in your TrainingPeaks account.
To check your Training Zone Settings in your Garmin Connect Account and make changes:
Go to the top right-hand corner and navigate to the "Device" icon > "Devices and Sync Status".
Select your device and then "User Settings".
Scroll down to Heart Rate Zones and select "% of LT" (for run and bike).
Enter your Threshold Heart Rate (as recorded in your TrainingPeaks account).
Enter your lower Zone 1 heart rate value in the first box, followed by your upper heart rate values for each Training Zone in the remaining five boxes.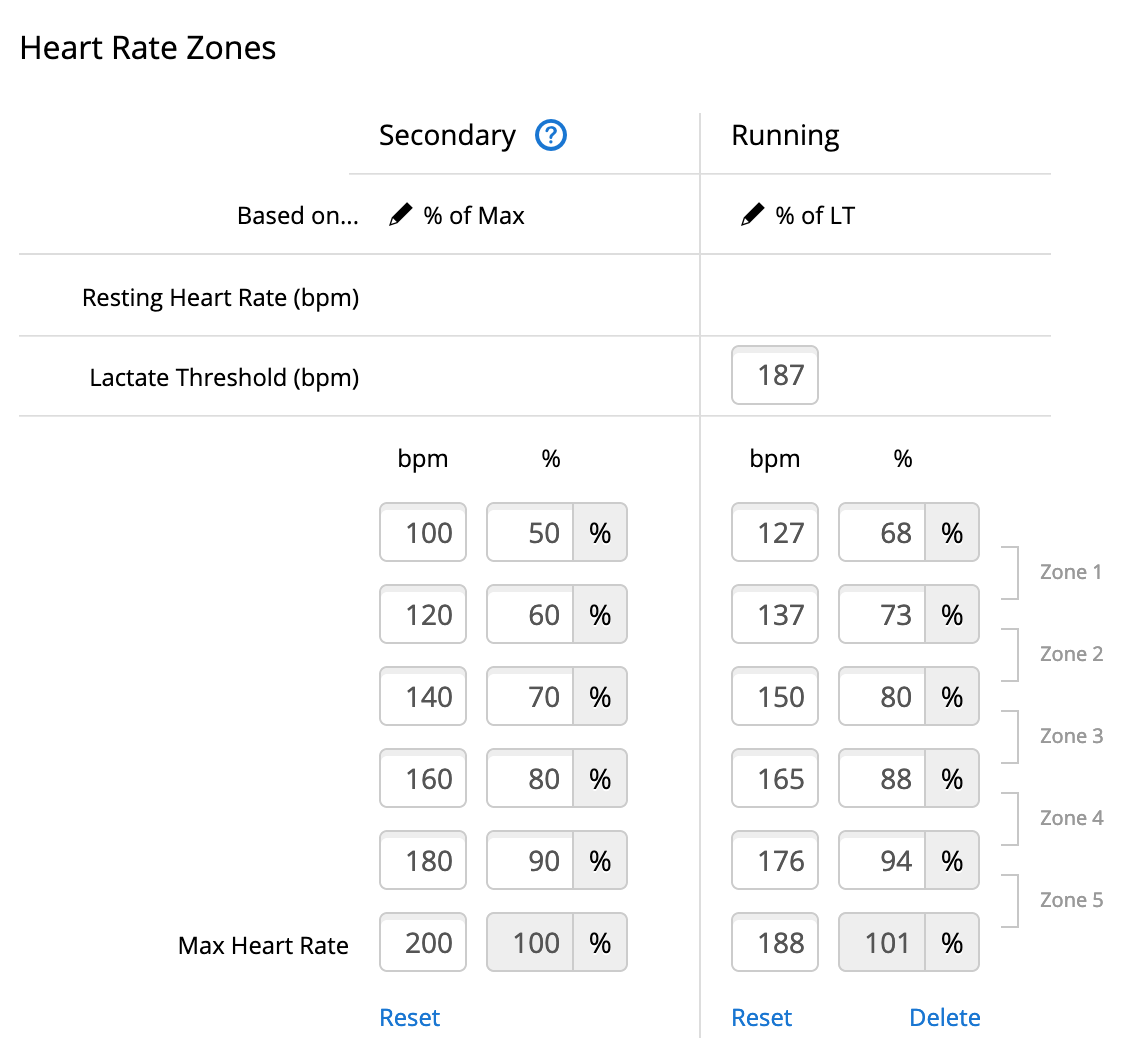 You will need to perform the above steps for each Garmin device you use. And to make changes to your Power-based training zones on a bike specific device, follow the steps above but scroll past the Heart Rate settings to "Power Zones". Your FTP should match the value recorded in TrainingPeaks.
Stay Updated
Each time you complete a Fitness Test in your plan, check and update your device Heart Rate and Power settings to avoid conflicting and confusing post-workout metrics! Make sure that you sync your device back to Garmin Connect each time you update your Training Zones.
For further information and assistance on syncing your Garmin and TrainingPeaks accounts please refer to this TrainingPeaks article and here for information on exporting structured workouts.
You can also refer to the following articles from Garmin:
Changing Heart Rate Zones in Garmin Connect
Changing Power Zones in Garmin Connect
Copyright MyProCoach™ Ltd © February 2020. All rights reserved.