Bike Structured Workouts in Zwift and TrainingPeaks
The bike workouts in your training plan are created using the workout builder function in TrainingPeaks. This enables you to export your bike (power) workouts to Zwift and follow them on screen as you train.
Connect your Zwift and TrainingPeaks Account
When you connect your TrainingPeaks account to Zwift, your completed workouts will sync to your TrainingPeaks calendar, and your planned workouts will appear on Zwift (on the day it is scheduled).
You can connect your TrainingPeaks account with your Zwift account on the "connections" page in your Zwift settings:
Log into Zwift.com and your Zwift account.
Click on your name in the top right-hand corner.
Select "Connections".
Select TrainingPeaks and click on "Connect" (see screenshot below):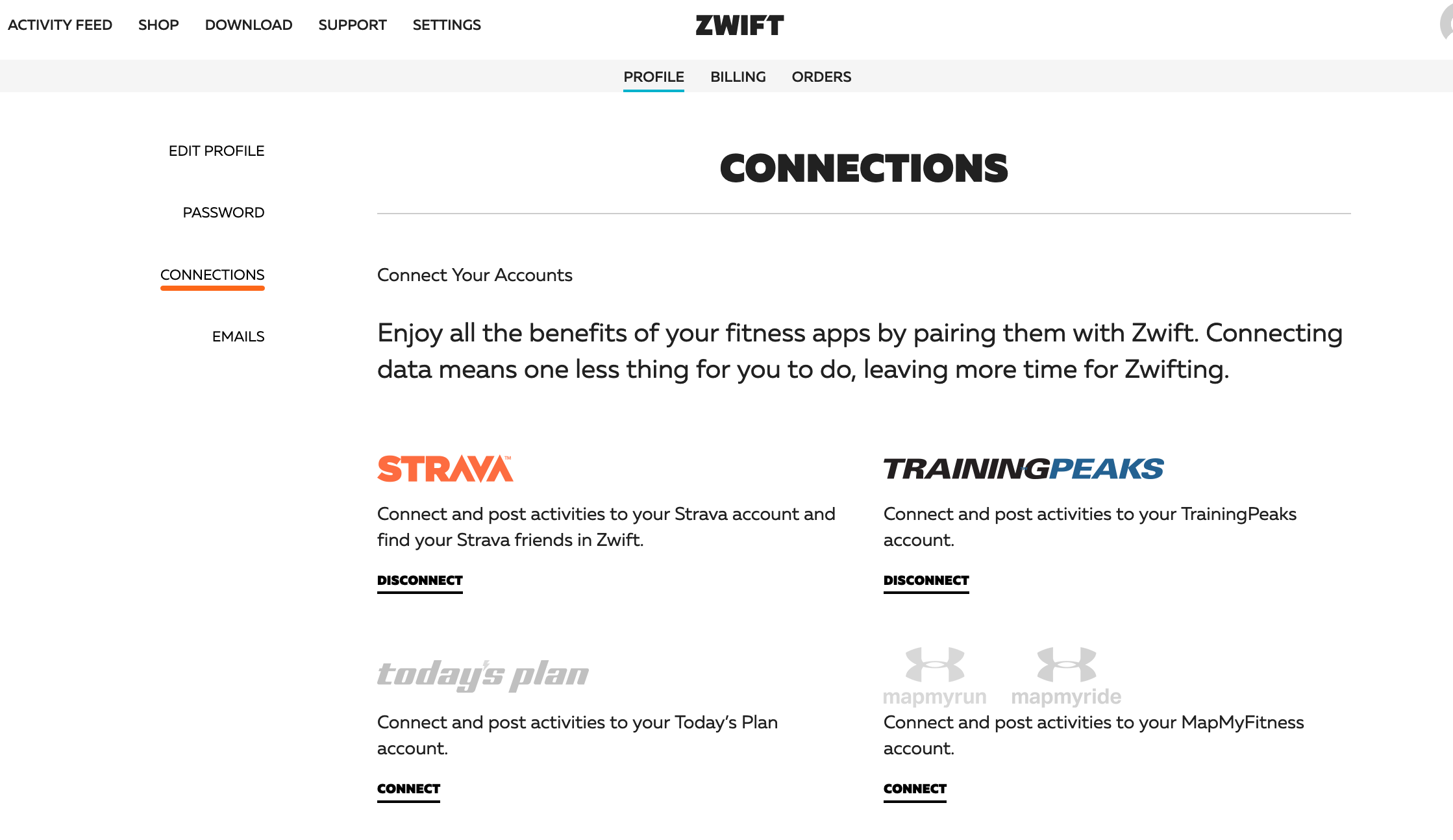 To Follow a TrainingPeaks Structured Bike Workout on Zwift
Once your accounts are connected log in to Zwift, select "Ride Type" > "Training" and you will find today's workout under the TrainingPeaks Custom Workouts drop-down menu (if you don't see your workout at the top of the list scroll down to the bottom). You'll only see the workout for the current day, and it will update automatically every day. See the screenshot below for how your MyProCoach workout will appear on Zwift:
Alternatively, each Training Peaks workout has an "export" button that looks like a downwards arrow into a box (see screenshot below). Using this function will also allow you to export your workout to Zwift.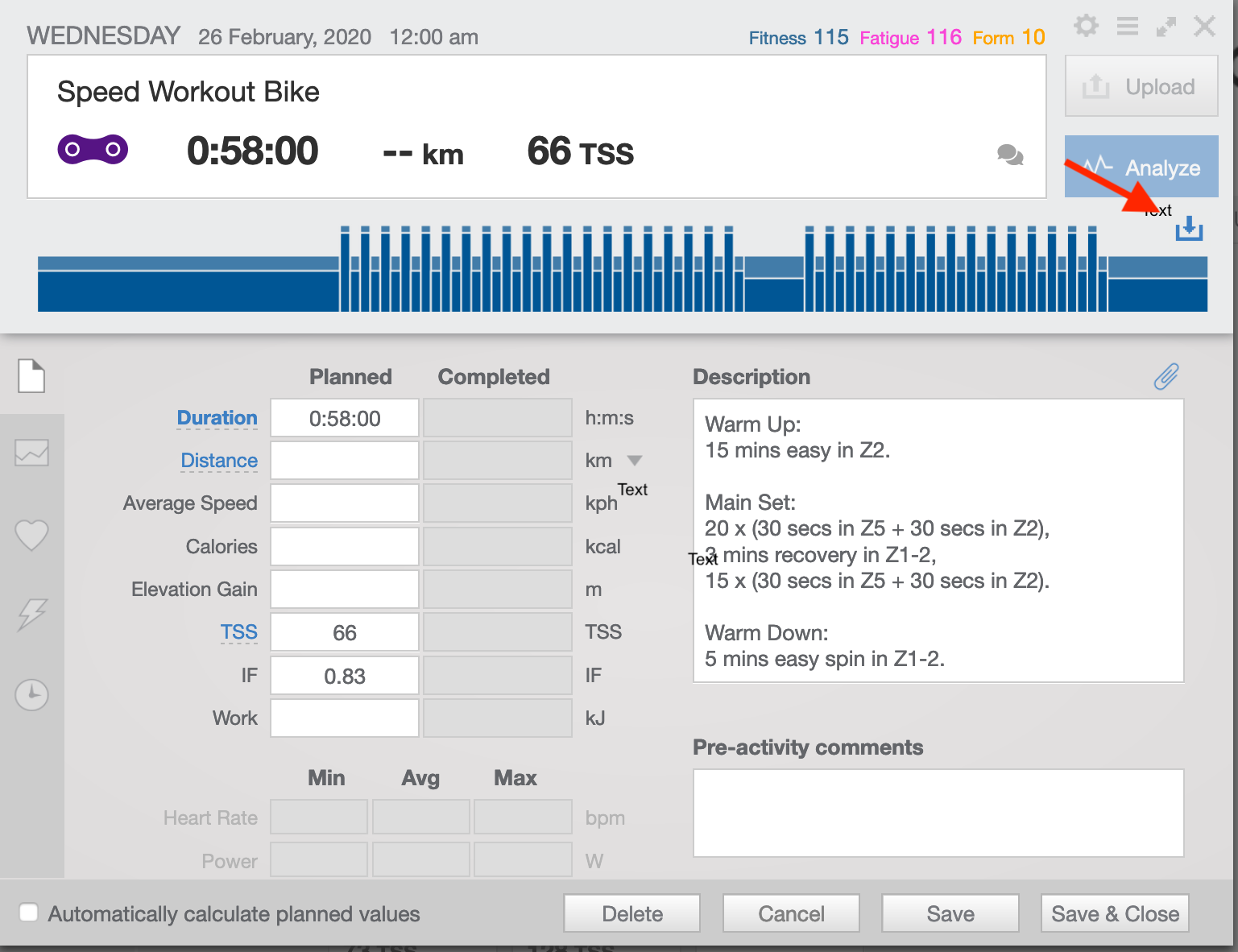 If you click on this export symbol it will take you to this screen where you can then select ZWO/Zwift: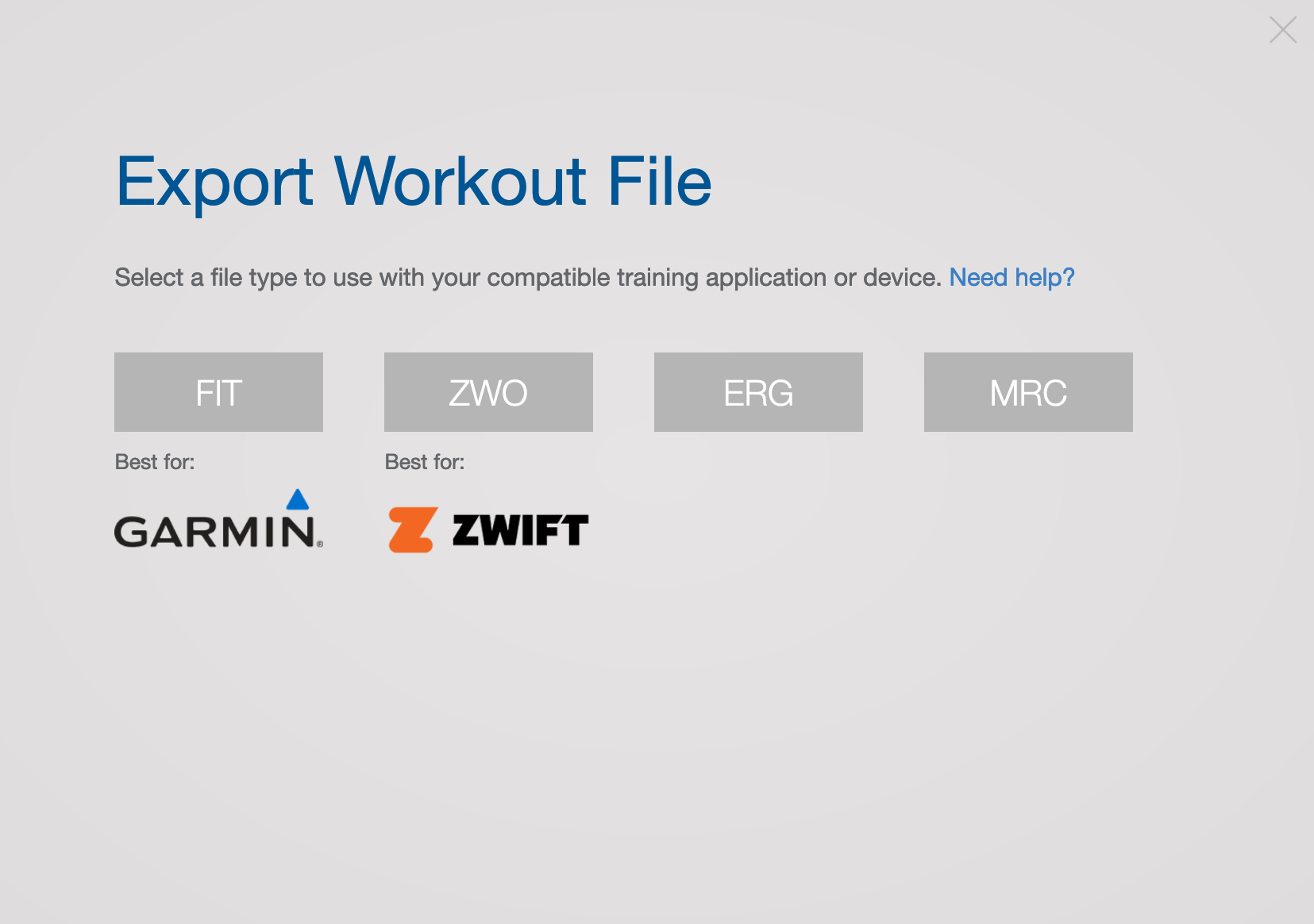 Once you've finished your TrainingPeaks Bike Workout on Zwift, save your ride, and it will automatically sync to your TrainingPeaks account as a completed workout.
Please ensure that your FTP value in your Zwift account matches your FTP in your TrainingPeaks account. You can manually change your FTP setting in your Zwift profile, but only from within the Zwift "game". Click "Menu" while in-game, then click the edit icon next to your profile picture in the top left of the screen. Adjust your FTP, then click "Save" (see screenshot below):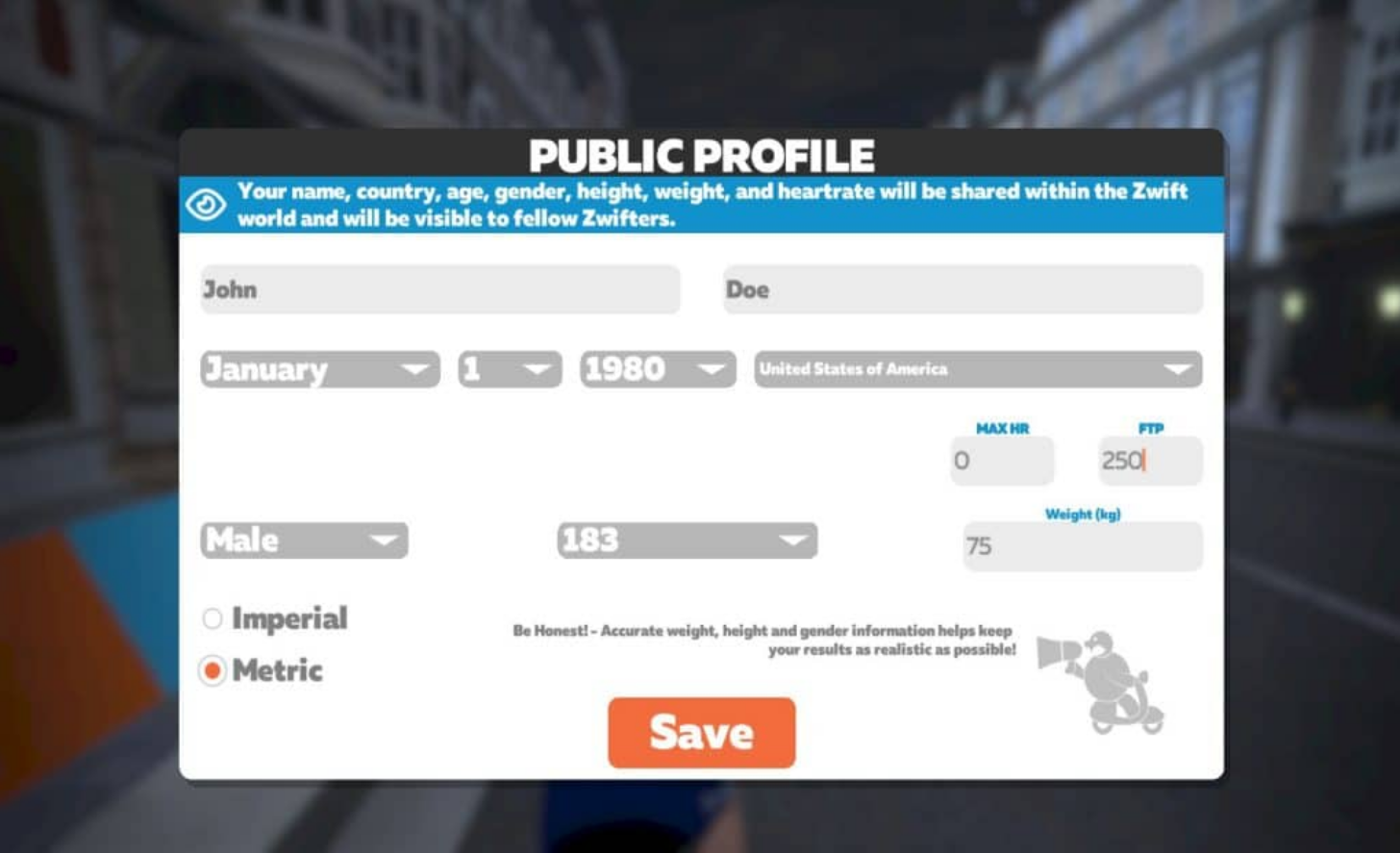 You can also visit the TrainingPeaks Help Centre for further assistance regarding Zwift.
Run Structured Workouts in Zwift and TrainingPeaks
The run workouts in Phil's plans are structured using pace and duration as measures. We do this to avoid under/over training for athletes with different abilities.
For run workouts to export to Zwift, they need to be structured using pace and distance. They will not export unless you manually change each workout. You can do this by taking your target pace(s) and using the duration to calculate the distance.
Can I Adjust Run Workouts to Export To Zwift?
This is quite easy for the steady-state runs however quite tricky for the interval runs. To make such changes, you need a Premium TrainingPeaks account.
You can then export workouts in the same way you would for the bike (as outlined above).
Copyright MyProCoach™ Ltd © February 2020. All rights reserved.