Export Your Workouts
The bike workouts in your training plan are structured using workout builder in TrainingPeaks. This enables you to export your workouts to FulGaz and follow them on-screen as you train.
Ride Your IRONMAN Race Routes
As FulGaz is now part of the IRONMAN Group, you can now ride IRONMAN and IRONMAN 70.3 routes via the FulGaz app.
Step One: Connect your FulGaz and TrainingPeaks Account
1. Log onto your FulGaz Members Page and navigate to "Preferences" to connect TrainingPeaks.
2. Click "Login" next to TrainingPeaks under the Connect tab to authorise the connection (see screenshots below):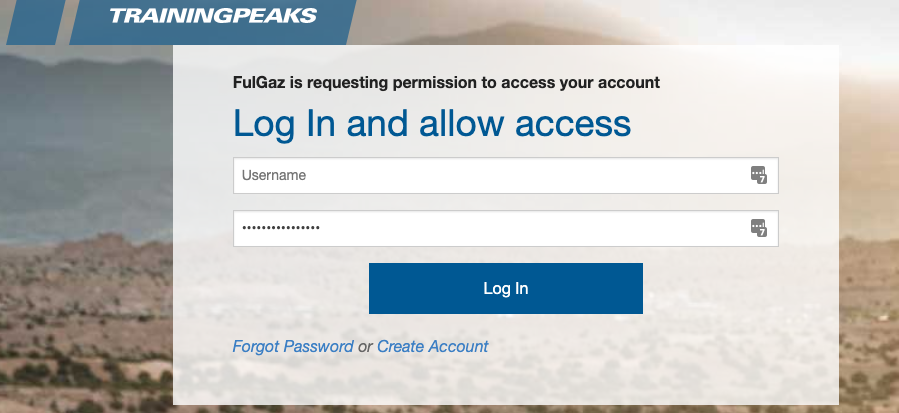 Once connected, your planned workouts will export to FulGaz and any completed workouts will automatically sync back to TrainingPeaks. (Please note: FulGaz does not currently support an automatic sync with Garmin Connect).
Workout Intensities
To ensure your workouts are at the intensity that Phil intended, your FTP should the same in FulGaz and TrainingPeaks:
Check your FTP setting in FulGaz matches your TrainingPeaks setting.

You can manually change your FTP settings in the FulGaz app: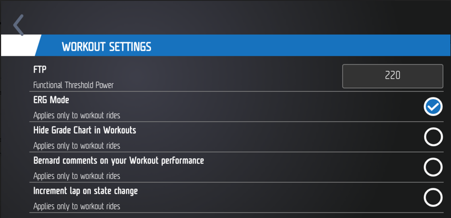 Step Two: Follow Your Planned Workouts in FulGaz
1. Open the FulGaz App.
2. Choose your ride location/route from the FulGaz library. (You can search for 'IRONMAN' to ride on IRONMAN 140.6 and 70.3 routes).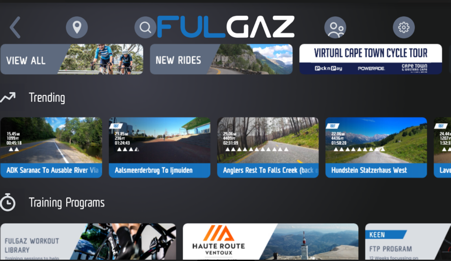 3. Open the ride and then click "+Workout" from the options at the bottom of the screen.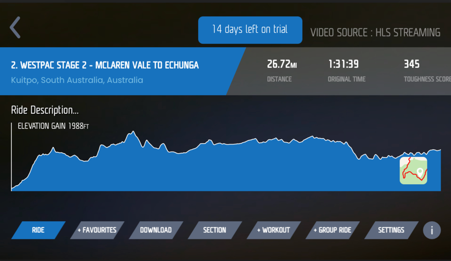 4. Here you'll find your TrainingPeaks Workout of the Day.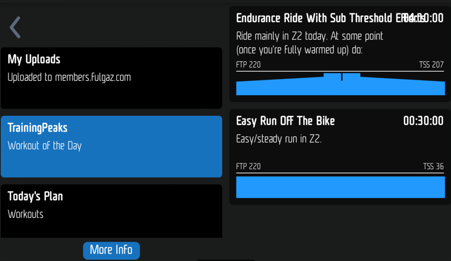 5. Click on your TrainingPeaks workout to select it.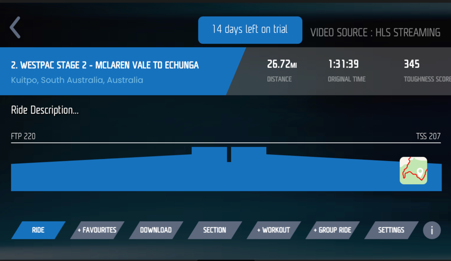 6. Click "Ride" to start. You'll then be able to complete your chosen workout in your selected FulGaz location.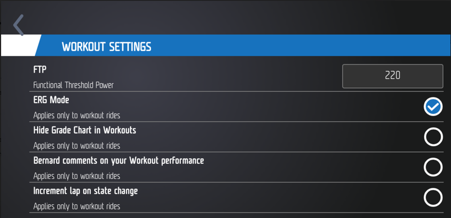 NB: To enable ERG mode you will need to click on "Workout Settings" before you start your ride and select 'ERG'.
Manual File Import for FulGaz
Alternatively, you can use the "export" button within your TrainingPeaks workouts to import files to FulGaz:
1. Click on Export Workout File.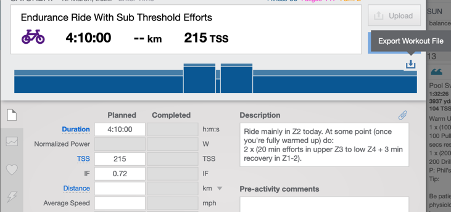 2. Save your file in ZWO format.
3. Log onto your FulGaz Members Page.
4. Navigate to Workouts.
5. Click on Upload ZWO and locate your workout file to upload.
It will then appear in "Your Workouts" list and in your "My Uploads" section in the FulGaz app (see screenshots below):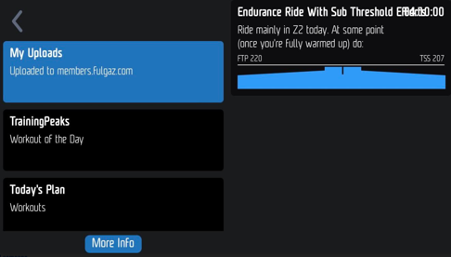 For more information, visit the FulGaz Help Centre.
Copyright MyProCoach™ Ltd © March 2022. All rights reserved.