To Connect your TomTom and TrainingPeaks Accounts
Log in to your TomTom Mysports account.
Click your name in the upper right corner to access your settings.
Click the "Apps and Exporting" Tab.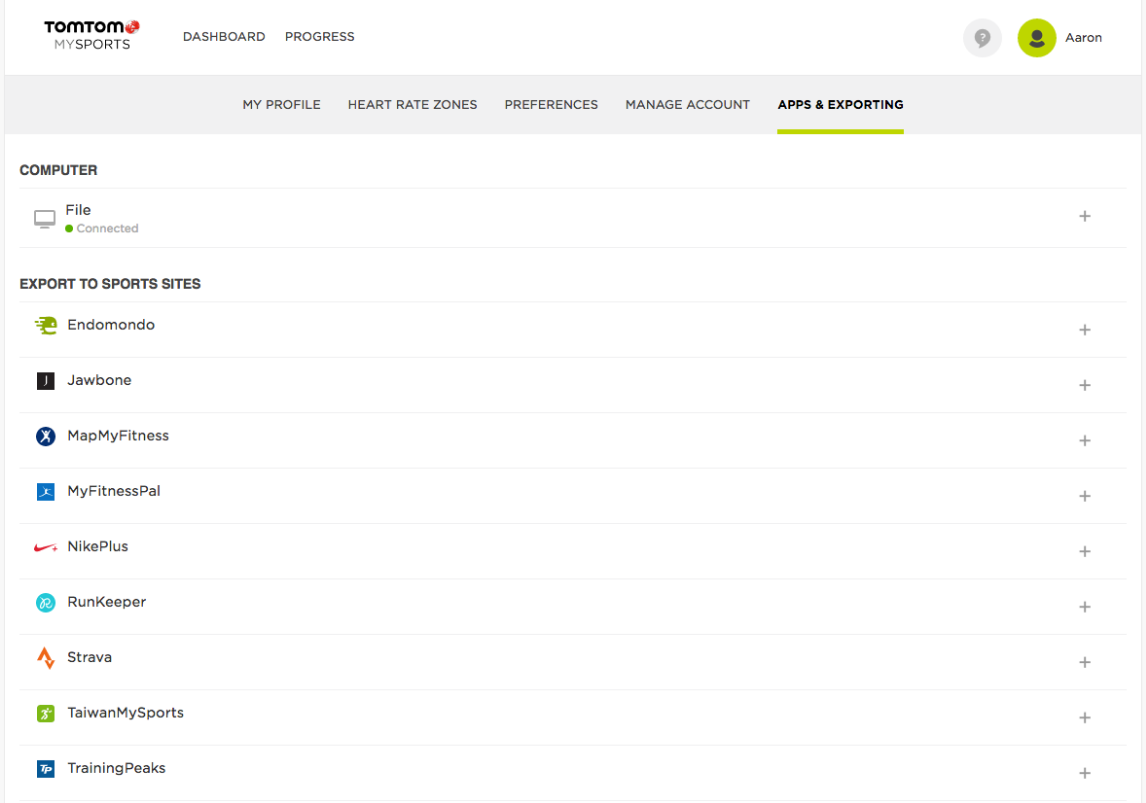 Scroll down to TrainingPeaks.
Click the "+" symbol and then click "Log In".
From the pop-up window, log in to your TrainingPeaks account.
Grant TomTom permission to access your TrainingPeaks account.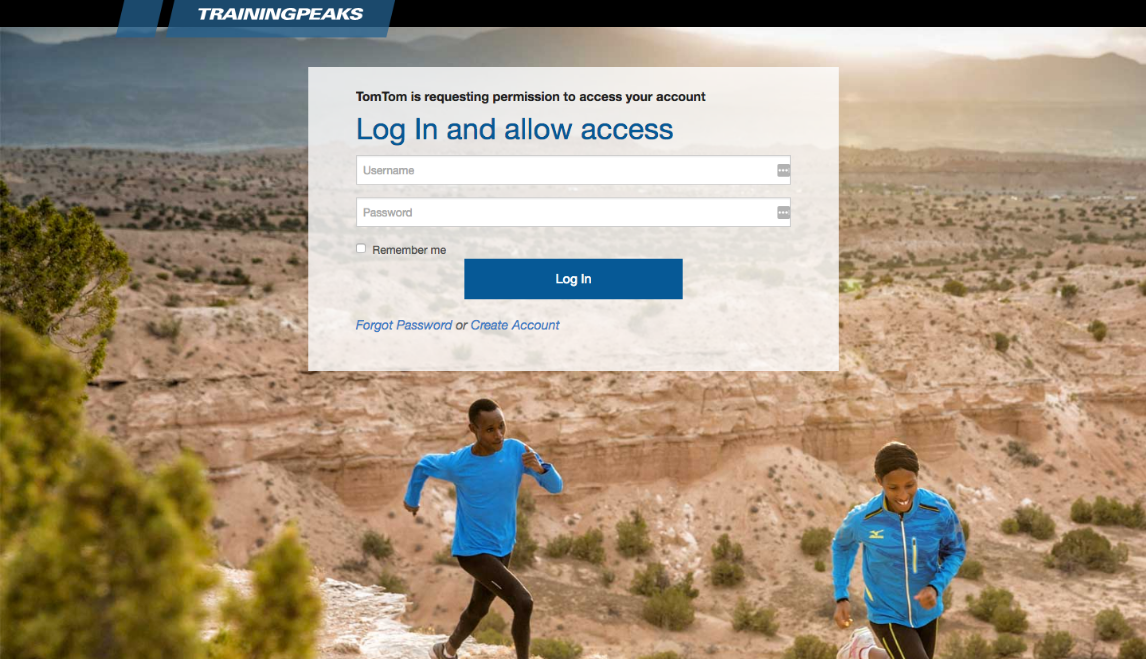 Exporting Structured Workouts to TomTom Devices
You will not be able to export the structured run and bike workouts in your training plan to your TomTom device(s).
You can still follow your workouts using the Workout Description and record the activity with your TomTom device. Once you've completed a workout it will then automatically upload to TrainingPeaks.
Setting up your Training Zones on your TomTom Device
Check that the Training Zones on your TomTom device match. You can customise your Heart Rate Zones in your TomTom Mysports account.
Log into your TomTom Mysport account.
Click on your profile icon.
Select "SETTINGS" then "HEART RATE ZONES".
Adjust the zones by dragging them up or down.
The next time you connect your watch to sync with your TomTom Mysport account, the new zone settings will transfer.
For further information or questions regarding your TomTom Run or Multi Sports device please contact TomTom Support.
Copyright MyProCoach™ Ltd © February 2020. All rights reserved.